Educational Sight Words App
Our
Games
Sight Words
Phonics Games -Beginning Readers
Beginning Number
ParrotFish Sight Words
"This is the best site words game I have bought for my 4 year old son so far. Instructions are so easy to follow. And so many games to play."
Teaches high frequency Sight Words from the Fry, Dolch or Magic 200 word lists, a total of over 300 words. Kids play through 6 games over 22 stages to complete the course. There is an interactive word list for each stage for checking progress. Many schools expect students to know all of these words by the end of the 3rd year of school, however, it is quite possible to have mastered them by the end of the first year of school. Good readers will do this easily.
To start with there are 6 words per level, progressing to 12 words per level as skill and confidence build. A reward screen shows progress. Parent controls allow unlock of all levels and to reset progress. The games each emphasise different skills which improve:
Auditory memory
Auditory discrimination
Visual memory
Visual discrimination
Fine motor coordination
Following directions
Concentration span
Left right progression
Download Now
Full description and Free Downloads
ParrotFish Phonics Games for Kindergarten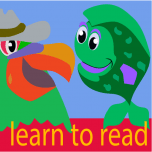 a complete beginning phonics program for Kindergarten
Designed for beginning readers, each of the 6 games emphasise different reading skills. Kids learn to read, hear, write and remember the single sounds and then use them to blend the letters to read words, hear the sounds in them and then spell them.
This program will align with the order and methods taught in many schools, with multiple logins, progress tracking and progression with mastery.
It is ideal for early readers, beginning readers, pre-schoolers, kindergarten kids, and those having difficulty with reading. It is a companion to our Parrotfish Sight Words App as both sets of skills should be taught at the same time.
Learn a sound per day
Find the missing sound
Hear sounds in words
Write letters properly
Blend sounds to form words
Learn consonant blends
Download Now
Full description and Free Downloads
Parrotfish Early Math - Number for 4 to 8 year olds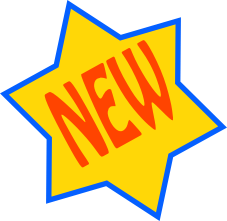 6 games for each of 30 stages that cover most of the counting, addition and subtraction content covered in kindergarten/prep – the first year of school.
It is ideal for pre-schoolers, kindergarten kids, and those having difficulty with Maths as well as those seeking extension work.
* A total of 180 games with the familiar Parrotfish reward structure that will keep children coming back to achieve the 3 stars to see the final reward screen.
* Explanatory screens for each of the games and fun teaching animations for each concept
* Students move at their own pace and parents/teachers can monitor their progress.
* Multiple logins make the app ideal for use in school or pre-school/prep settings.
* Each concept is taught in sequence beginning with only the numbers 0 to 5 and progressing to 30.
* All the concepts, including addition and subtraction, are taught using only these numbers, before they move on to the next set of numbers.
* The same concepts are taught with an increasing level of difficulty as they progress through the stages. The higher levels are quite challenging and would be suitable for extension work or older grades.
Recognise, count, and identify numerals to 30
Recognise numbers represented on a number line, in subitised groups, in cases and by fingers
Count on and forwards and backwards from any number within this set
Perform addition and subtraction of any numbers to 10
Add and subtract 0, 1, 2, 3, from numbers to 30
Count on and in reverse by 1, 2, 3
Match different representations of numerals to each other
Full description and Free Downloads
Our Aims
We believe in education, that it should be fun and engaging, that it should be at the child's level and give immediate feedback. We think that basic skills should be taught early and efficiently so that they can then go out and explore the world, get new learning, be creative and engaged with life. This will all be so much easier if they are literate and numerate from an early age. We believe that if they are taught properly then there is no reason to fail - all children will progress at their own pace but they will learn by being exposed to a wide variety of strategies which they can call on. Children want to learn, we need to give success and the opportunity to learn in a way that is right for them.
About us
We are a small team formed from three different specialities – internet marketing, programming and education – and have bought our first app together in what was supposed to be our spare time. It ended up being a lot more encompassing and time consuming than any of us expected, however, we hope that even while learning something as "boring" as